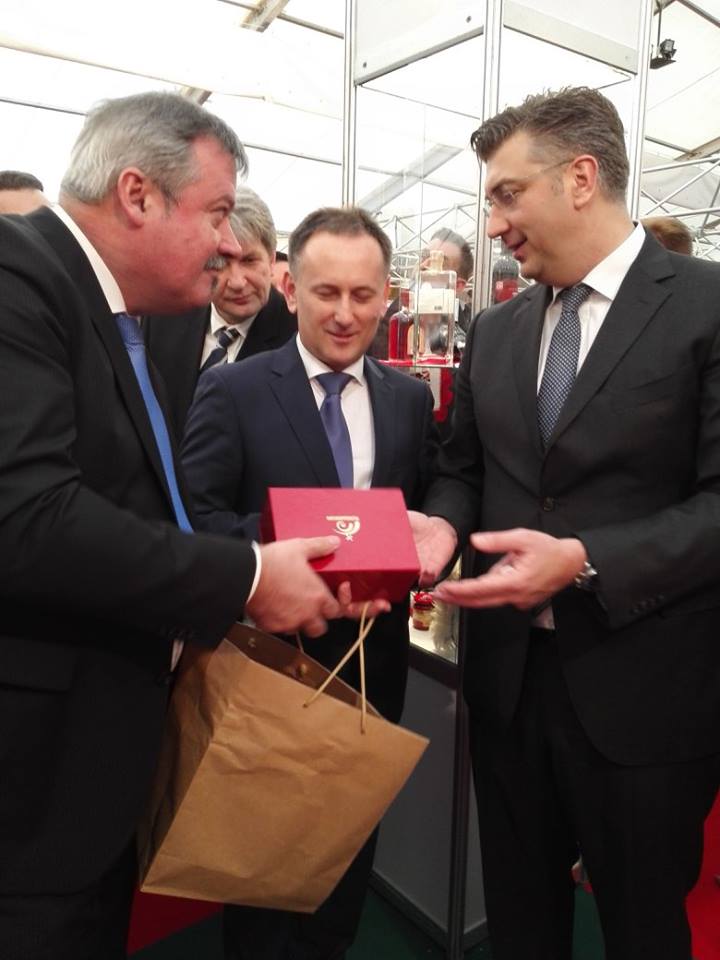 The 22nd edition of Viroexpo – the most significant agriculture and food exhibition in Croatia - opened on 24/02/2017. This year the exhibition has been organized in partnership with the Czech Republic. The three-day event held in Virovitice has had Hungary as a guest of honour for the second time due to the outstanding relationship between Croatia and Hungary. A high quality and impressive exhibition stand of 2000 sq feet has been set up for Hungarian food products and Hungaricums by the Hungarian Ministry of Agriculture together with the Hungarian National Trading House.
On behalf of the Hungarian Ministry of Agriculture Zsolt V. Németh the Minister of State for Environmental Affairs, Agricultural Development and Hungarikums attended the opening ceremony. He has been greeted by the Croatian Prime Minister Andrej Plenkovic - the host of the event - and the Croatian Minister of Agriculture Tomislav Tolusic in front of the Hungarian stand. The two politicians have agreed on further extending and tightening connections in the field of agriculture between the two countries.
Hungary has all the advantages on the Croatian food market compared to other EU member states: Croatian people are familiar with and they enjoy Hungarian cuisine, food products and wines. Cooperation between the two neighbouring states is also important in maintaining the GMO-free status of our region, since both Croatia and Hungary observe a strict GMO-free policy. High quality, GMO-free products are in advantage when competing on the global food market and they will stand in the focus when building future agricultural strategies in both countries - said the Minister of State Zsolt V. Németh.