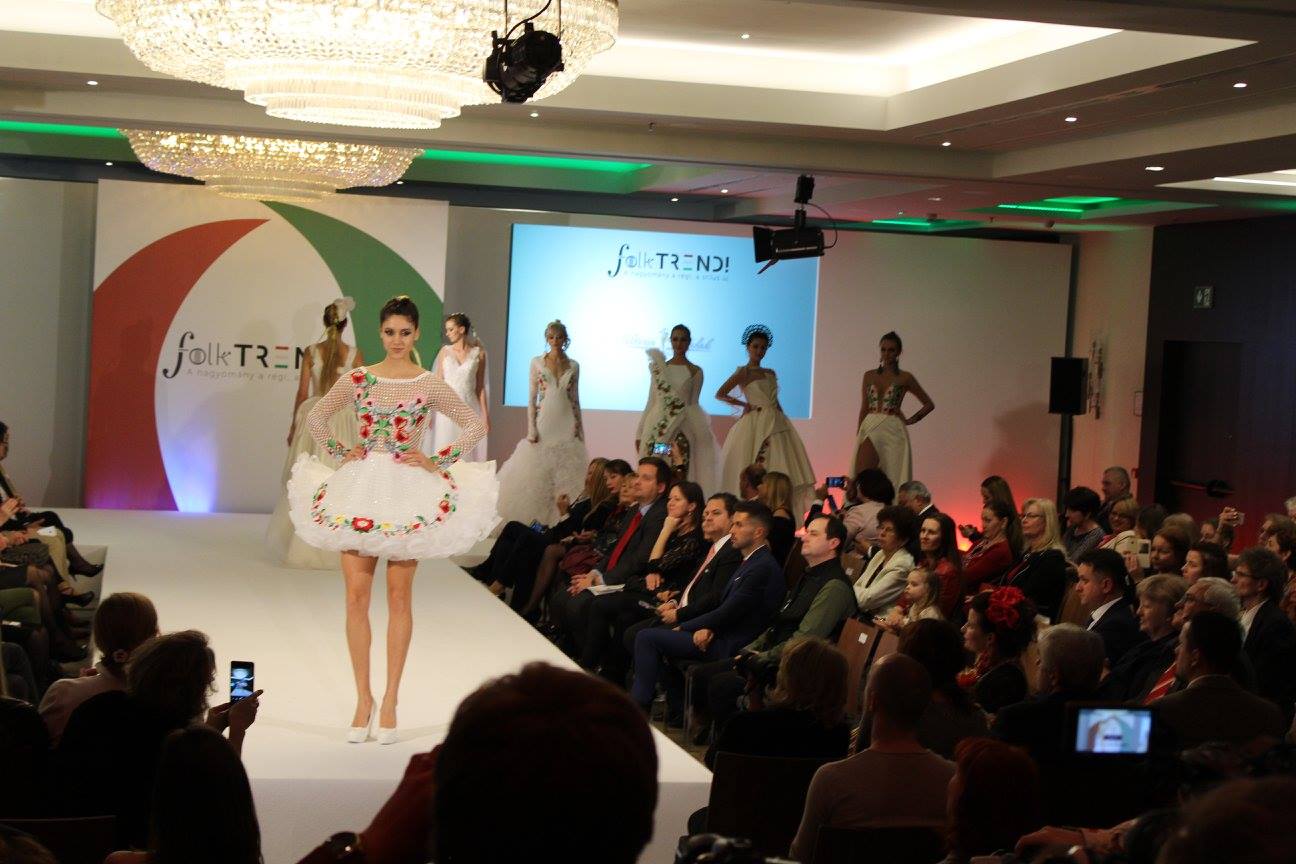 The Ministry of Agriculture has organised a fashion show titled "folkTREND! – The tradition is old, but the style is new" in Budapest exhibiting the traditional Hungarian dressing culture and folk motif. In 2016 the portfolio for hungarikums had introduced an initiative to revise tradition to which folkTREND represented a subsequent phase.
Designers have been requested to merge traditional motifs, materials, patterns with contemporary clothing styles. Beside known designers, the winners of the hungarikum tender for costume designing also had the opportunity to present their latest collections. The tender made it possible to design cloths and accessories that are exclusively characterized by traditional shape, material and technique.
Tenderers could submit applications for two areas, primarily for designing festive and everyday clothing as well as accessories that resemble traditional elements in their motifs, ornamentation or technique. The focus of the second area was the craft of blue-dyeing; tenderers were required to create up-to-date, modern cloths for men, women and children using the traditional blue dye.
If we wish to display our traditional values, we have to realize that the dynamism and drive peculiar to the present demands new techniques. We must find a trendy and state-of-the-mind shield against the spiritless attacks of the popular culture – told Zsolt V. Németh State Secretary for Environmental Matters, Agricultural Development and Hungarikums about the objective of the fashion show.
The creations that eventually won the hungarikum tender were designed by Márta Szombathy, István Csider, Judit Sárospatakiné Fazekas, Anikó Dobosné Hajdu, Zsófia Besze, Vanda Illés, Linda Stoffán, Lajos Csendes, Ágnes Kovácsné Pócza, Klára Szombati, Hajnal Aurora Németh and Anett Mundrusz; and the renowned labels were represented by Igéző, Szervető, Meyke, Romani, Soutache, Zema as well as István Esztány, Viktória Mindák, Anni Pásztor and Katalin Hampel on this extraordinary event.