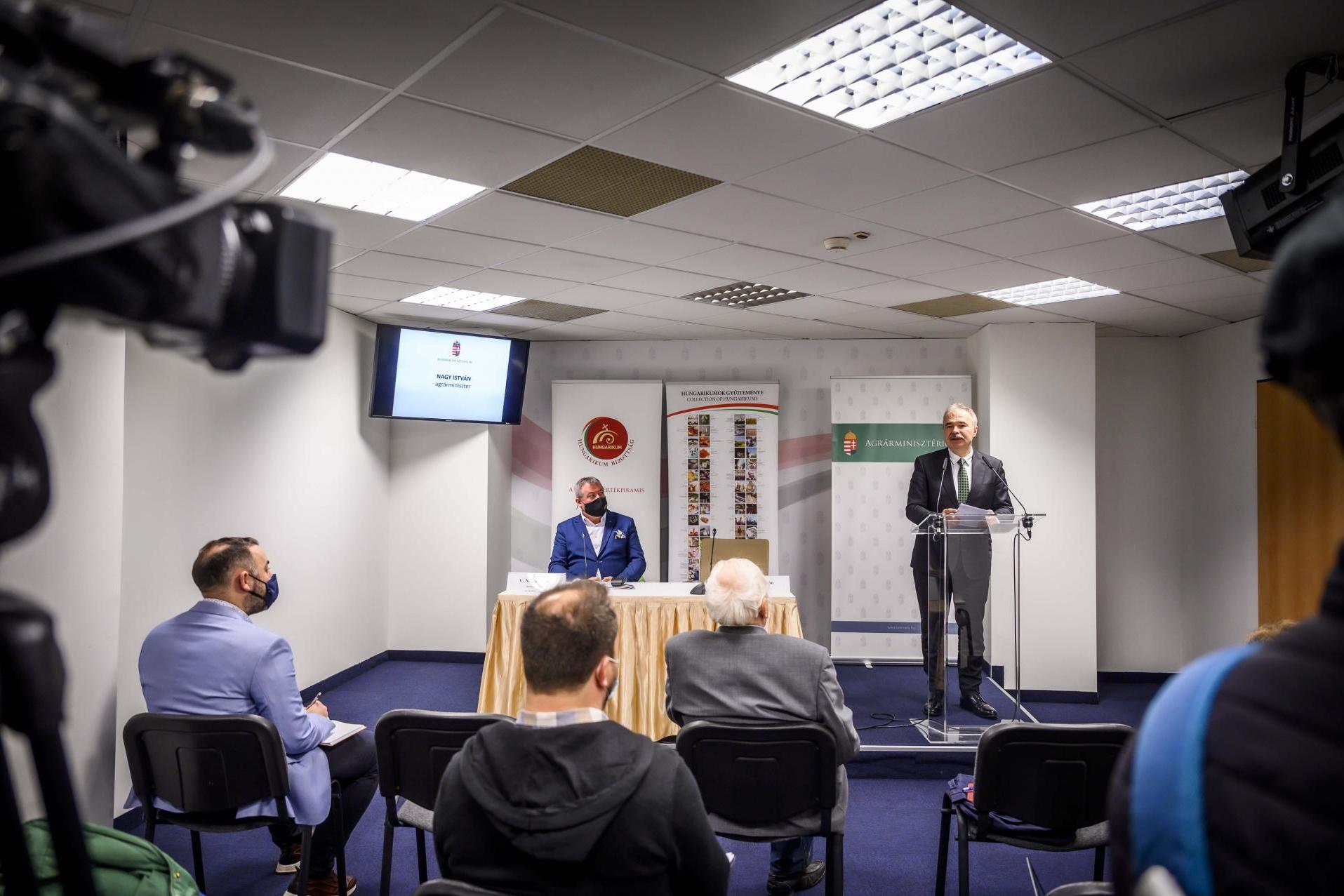 Budapest, 11 January, 2022 
As last year, the promotion of hungarikums in three target areas will be supported with a budget of HUF 930 million, Minister of Agriculture István Nagy said on Tuesday at a press conference on the 2022 Hungaricums tender in Budapest. He added that the aim of the outstanding funds is to support the collection, promotion, dissemination, preservation and care of Hungaricums and national values. 
Zsolt V. Németh, Ministerial Commissioner for  Outstanding National Values, recalled that this year marks the tenth anniversary of the Hungarikum Act, which also affects Hungarian communities living in the annexed ethnic regions. The Commissioner said that peoples and nations choose a vision of the future and a way of life for themselves through their relationship with their traditions. The Hungaricum competition strengthens the Hungarian way of life.
The application form HUNG-2022 can be accessed by clicking on the following link: www.palyazat.hungarikum.hu 
Source: MTI
photo: Csaba Pelsőczy  (kormany.hu), Lajos Soós (MTI)